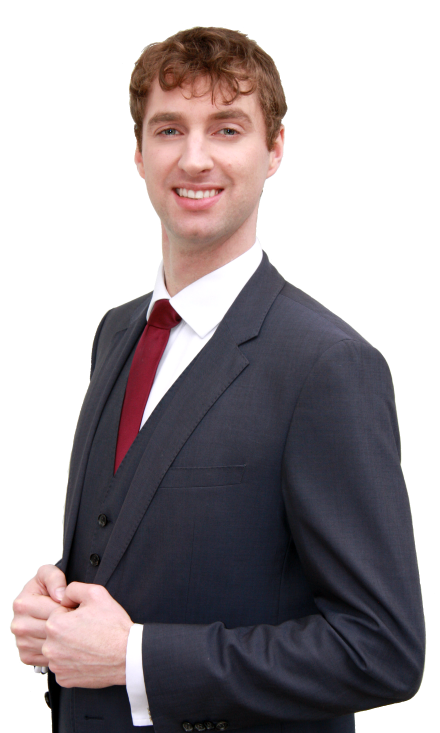 Joshua F. Rogala. Winnipeg Criminal Defence Lawyer. (Photo taken March, 2017.) 
"A Dedicated, Hardworking Criminal Defence Lawyer."
With three years of law school along with Josh's extensive experience, Josh understands the human element of criminal law and enjoys the opportunity to help others navigate the criminal justice system. Joshua strives to provide the best legal services for his clients by following his core values. He continually develops and maintains good relationships with Crown Attorney's and other members of the Manitoba criminal defence bar. Joshua strives to put his clients at ease while representing them with force and professionalism.
Joshua has never turned anyone away in need of his service. He has taken on complex and challenging cases and put in the time needed to achieve the best outcomes for his clients. In doing so, Joshua has earned a reputation for being honest, dedicated, and committed to winning.
Before becoming a criminal defense attorney, Joshua studied law for three years and received his J.D. from the University of Manitoba. While attending law school, Joshua was recognized for his excellence in criminal law. Joshua was hired by the University of Manitoba as a Law Clinic Supervisor. Joshua articled with Tom Rees & Company. Once called to the bar, Joshua continued to work at with the same firm, now Rees Dyck Rogala Law Offices, as a partner.
Joshua also works with and has been mentored by some of Manitoba's most prominent and successful criminal defence attorneys. In working with these outstanding lawyers, Joshua has been able gain advanced legal experience which he has been able to combine with his natural courtroom savvy.
Joshua considers the courtroom his home away from home. He has argued and won numerous trials and motions in Manitoba's Provincial Court, Court of Queen's Bench, and Manitoba Court of Appeal, however, many of his clients have benefited from his negotiation skills out of courtroom. Joshua has frequently managed to have his clients' charges withdrawn, even for those clients who faced multiple serious charges.