Legal Aid Lawyer Winnipeg
Legal Aid Manitoba provides legal services for individuals who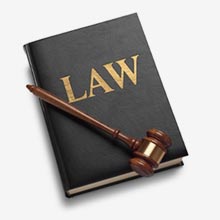 would otherwise not be able to afford a lawyer. This includes people who are working. Though Joshua Rogala is a private bar lawyer, he also assist people who qualify for Legal Aid.
Joshua believes no matter one's financial situation, everyone should be able to access justice.
Legal Aid Manitoba will assess your financial eligibility and the seriousness of the criminal charges to determine if you qualify. They assess each applicant individually. Legal Aid Manitoba charges a $25 application fee, unless you are on social assistance, a full time student, a young offenders and a few other exceptions. Joshua Rogala does not charge a fee to assist you in applying for Legal Aid. The chart below is a guideline for determining if you qualify for legal aid assistance:
| | |
| --- | --- |
| FAMILY SIZE | GROSS FAMILY INCOME |
| 1 | $26,000 |
| 2 | $30,000 |
| 3 | $34,000 |
| 4 | $37,000 |
| 5 | $40,000 |
| 6 | $43,000 |
| more than 6 | $46,000 |
In order for me to assist you filling out a Legal Aid Application Form, I would ask you bring the following:
All legal documents you have received about your case, including any Police Reports or Court Orders.
Your next court date.
Your 3 most recent pay stubs from your employer and/or a photocopy of your last tax return.
If you are collecting social assistance, bring your social assistance case number with you.
Bringing these documents and information will speed up the application process and help Legal Aid Manitoba determine your eligibility.
Joshua Rogala is also prepared to take on pro bono work as a contribution to the community. Most clients will not typically qualify for pro bono services. Ordinarily, these cases are referrals from community organizations.
Get a free consultation
Send Josh your case and your contact information to get a Free Initial consultation on how to proceed.