If you have been charged with a Criminal Offence, do not hesitate to call.
204-770-6268
Contact Winnipeg Criminal Defence Lawyer Joshua Rogala to arrange your
FREE CONSULTATION
today!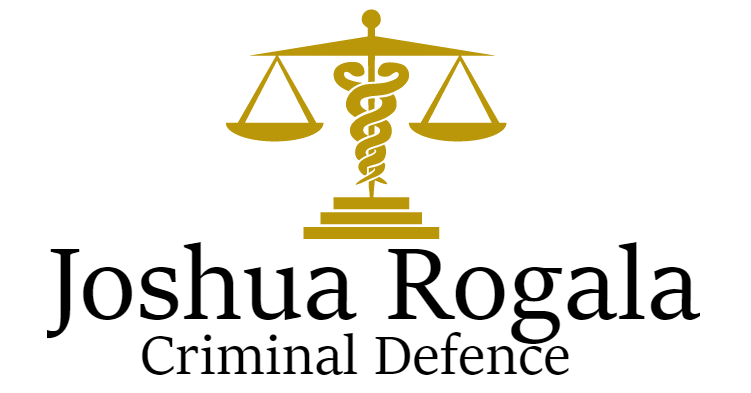 Winnipeg Criminal Defence Lawyer Dedicated to Serving the People
Joshua Rogala is a Criminal Defence Lawyer in Winnipeg, Manitoba. He practices exclusively in the area of criminal and regulatory law. Like other specialized professions, the law is complex, with many different areas of practice. By practicing only in criminal justice, Joshua is able to provide his clients with the most up-to-date advice and serve them in the most cost effective manner. Joshua does not draft wills, nor does he do real estate transactions, but if you need a knowledgeable and powerful advocate in the courtroom he is prepared to defend your case, uphold your rights, and find you justice.
Joshua is experienced in criminal law and procedure. He works closely with his clients and provides guidance through every step of the legal process. Joshua believes it is important for you to understand how the law works, so you can make informed decisions. You need to know your rights and the law in order to protect yourself against criminal prosecution. Joshua has successfully argued trials and motions before every level of court in Manitoba. Joshua understands being successful in court requires more than just preparation and legal research, but a strong advocate.
Joshua Rogala is a Partner at Rees Dyck Rogala Law Offices which is conveniently located in the heart of downtown Winnipeg, just a short walk from the Winnipeg Law Court. Most days you will find Joshua hard at work at his office reviewing files, conducting legal research, or meeting with clients. As a criminal defence lawyer, Joshua also is frequently at court. Most of his cases are in Winnipeg, however – Joshua accepts cases throughout the province of Manitoba such as Beausejour, Portage La Prairie, Lac Du Bonnet, Niverville, Steinbach, Brandon, and Selkirk. In addition, Joshua is willing travel to remote fly-in communities in Northern Manitoba.
Joshua is glad to offer all new clients a FREE Initial Consultation. But why does Joshua offer all new clients a free initial consultation? So he can explain the criminal justice system to you and discuss your case, so that you are fully informed about the process, how long your case will likely take, and what it will likely cost you.
Joshua offers flexible payment plans, that reflect your case and financial situation. Joshua provides all clients with a written retainer agreement, so they know what the costs are up-front and in writing. Cash, debit, Visa, Mastercard, bank drafts are all accepted. Joshua strongly believes everyone should have access to justice and is prepared to accept clients who qualify for Legal Aid.
Joshua developed his Core Values by asking himself how he would want his family treated if they needed legal services. He believes these values are the most important in order to best serve his client. These values guide Joshua in his day-to-day practice. Read more about Joshua's core values.

Prompt and Effective Service
Has cell phone on him at all times.
Checks his e-mail often to get back to you quickly.
Meets with you in the evening and weekends when required.
Tending to YOUR needs
Makes sure your voice is heard.
Takes into consideration your financial needs.
No judgement about you, your life story, or the criminal charge.
Effective legal representation
Clearly explains the pros and cons of your options.
Thorough preparation and legal research.
Determines goals and creates strategies towards achieving them.
Honesty and Integrity
Tells you what you need to hear.
Fees are discussed upfront and there are no hidden fees.
Lets you know the realistic outcomes based on your charge(s).
How it Works?
CONTACT JOSHUA
Set up a meeting with Joshua right away for your FREE CONSULTATION.
KNOW YOUR RIGHTS
Josh will sit down with you in his office or over the phone and educate you on your rights.
DEFEND YOUR CHARGE(S)
With years of experience, Josh will defend your case in court.
Get a free consultation
Send Josh your case and your contact information to get a Free Initial consultation on how to proceed.