Administration of Justice Offence Lawyer in Winnipeg
What are Administration of Justice Offences?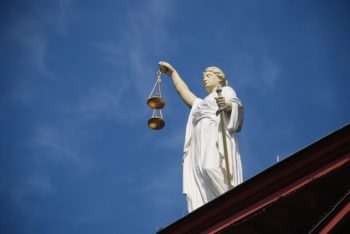 Administration of justice offences relate to criminal behaviours that obstruct, pervert, or defeat the course of justice in some way. These offence most commonly arise when an accused fails to attend court, fails comply with conditions of their release, or fails to comply with conditions of their probation. Such breaches account for a large portion of the charges appearing before Winnipeg's criminal courts.
Other offences against the administration of justice arise where an accused interferes with a police investigation, interferes with the trial process, or attempts to escape justice. Administration of justice offences include:
The criminal law systems takes offences that interfere with the administration of justice very seriously. Just because it is an administration of justice offence doesn't mean that it's not serious. These offences are vigorously prosecuted and require the skills of an experienced criminal lawyer to defend.
The consequences of being convicted of an offence against the administration of justice is far reaching. Depending on the circumstances of the offence, even for an offender with an otherwise clean record, the Crown Attorney will often seek a significant period of jail on sentencing. Conviction for these offences will also make it much more difficult to secure release on bail if you are criminally charged as the court will have less faith in your ability to follow conditions and act lawfully.
---
Avoiding Breaches
When criminal charged with an offence, the police may release you with a promise to appear and undertaking, or remand you into custody to be dealt with in court. In the former instance, the police power to place you under conditions is dictated by section 497 and 499 of the Criminal Code. Sometimes the police overstep their power and place an accused on conditions the officer is not empowered by law to impose, such as not being able to possess a cellphone. Other times, the officer in charge may release you on conditions only for you to find out later you it is impossible for you comply.
If you are released after appearing in court, the conditions should only be agreed to if you are able to comply with the terms. Even then after sometime, you may find your personal circumstances have change and as a result you are no longer able to comply with your conditions.
It is important in these instance to speak with a criminal defence lawyer who can assist with having your conditions varied. Often modifications to your conditions that will avoid you breaching are not difficult to obtain when discussed with the Crown Attorney. Other times, an application will need to be made before the court in order for a judge to decide the issues. It's important to take these steps in order to avoid further criminal charges, and to stay out of custody while your pending charges are being resolved. Nothing is worse then being stuck in custody for months awaiting your trial when all that needed to be done was a simple address variation.
A similar issue can arise when an accused has received a fine or community service work hours as part of a sentence. Even with the best intentions, you may find you don't have the time to pay the fine by the deadline, or complete the required number of community service work hours. These timeline can be extended in certain circumstances by bringing an application before the sentencing judge to request an extension of time.
Get a free consultation
Send Josh your case and your contact information to get a Free Initial consultation on how to proceed.