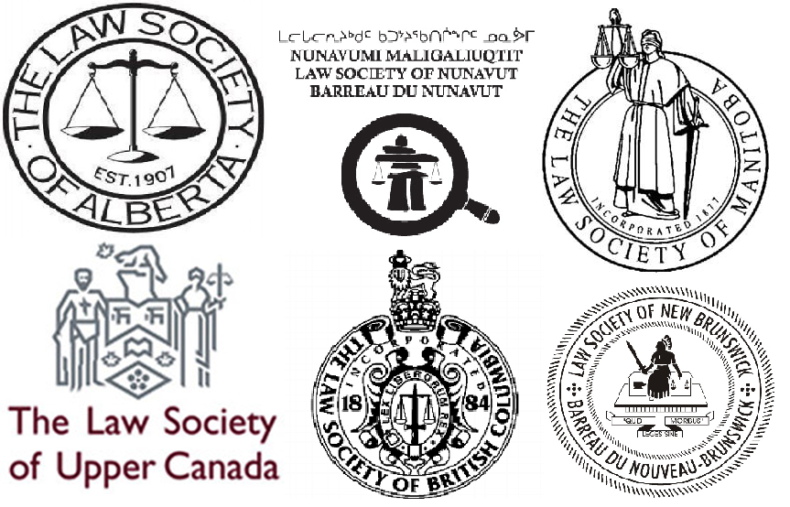 Every year across Canada lawyers are required to pay practice fees to their respective law society in order to allow them to practice the law. A lot of lawyers pay these fee without thinking too much about it, so I thought I would take a closer look.
In 2016, lawyers in Manitoba were required to pay $2,550.00 in practicing fees. The Law Society of Manitoba broke this down as follows on the Invoice:
General Fund $1,700.00
Education Fund Contribution $350.00
Reimbursement Fund Contribution $500.00
In addition, lawyers were required to pay $100.00 towards Capital Improvement Fund, $100.00 for a locker at the Winnipeg Law Courts and$ $25.00 for FastTrack Identification Card. After G.S.T. the total due was $,2913.75. This did not include insurance premiums (the base premium being $1,757.81, for a total of $4,671.56 in fees and premiums).
Having paid this money, I asked myself why we are paying so much? How does the Law Society of Manitoba spend the money? How do we compare to lawyers in other provinces in Canada?
After searching the Law Society of Manitoba website, I found the 2016 Annual Report and Financial Statement. The report provided that 103 articling students were called to the Bar in Manitoba.  There were 1739 member practicing law in Winnipeg, 239 in Manitoba but outside of Winnipeg, and 50 outside of Manitoba. The total number of practicing lawyers in Manitoba was 2,028.
The largest source of revenue for the Law Society of Manitoba was annual fees: $3.4 million. It collected approximately an additional $350,000 from administration fees, costs recovered, investment income and other income. I also learned from the Annual Report:
The Law Society received 256 written complaints regarding the conduct of lawyers.
The Discipline Committee held 19 hearings over the course of 18 days.
Four lawyers were disbarred.
Four lawyer received a reprimand.
The remaining were ordered to pay cost to the Law Society, which ranged from $1,000.00 to $42,000.00.
During the year the Law Society offered 63 Continuing Professional Development programs.
The insurance program paid claims totaling $910,494.00 in damages and $559,972.00 in legal defence costs.
The Law Society conducted 89 spot audits.
How does the Law Society of Manitoba spend the money?
Of the $3.4 million, $2.4 million went to salaries and benefits, $650,000.00 went to Library grants, and $222,387.00 went to other grants and prizes. They spent $77,650.00 in catering. Hungry folks down at the Law Society of Manitoba. Travel costs were $118,581.00. Expenses for prosecution and investigation for lawyer misconduct accounted for $33,965.00. Other expenses included custodial fees, honoraria, office, professional fee, publication, technology and telecommunications.
How do we compare to lawyers in other provinces?
Below I have produced a chart that compares the fees of some of the law societies across Canada.
| | | | |
| --- | --- | --- | --- |
| Society | Practice Fee | Insurance | Total Cost |
| Manitoba | $2,913.75 | $1,757.81 | $4,671.56 |
| British Columbia | $2,125.57 | $1,750.00 | $3,875.57 |
| Alberta | $2,730.00 | $4,173.75 | $6,903.75 |
| Upper Canada | $2,165.08 | $2,950.00 | $5,115.08 |
| New Brunswick | $3,117.34 | $2,848.55 | $5,965.89 |
| Nova Scotia | $2,348.00 | $2,106.00 | $4,454.00 |
| Northwest Territories | $1,496.25 | $3,150.00 | $4,646.25 |
Alberta lawyers pay the highest with a combined law society fees and insurance premiums of $6,903.75.
For more details, read the full Annual Report and Financial Statement.